Drink more water!! Whether we hear it from our doctor, trainer, friends, or people on TV, we are constantly reminded of the fact that everyone needs to be drinking more water to stay hydrated. We all know that water is essential, not just to our overall health, but also to our survival. Have you ever thought how you can use that need to help market your business?
It's no secret that everyone loves receiving a gift, but even better is a gift that they can use! Giving your consumers a promotional water bottle or tumbler is something that they are sure to use over and over again. Drinkware lasts for years. Each time a consumer brings your promotional tumbler or water bottle to a sporting event, shopping, etc., they are giving your brand exposure to more and more potential customers!
Advertising Specialty Institute tells us that 53 percent of U.S. consumers own promotional drinkware and that half of those use it two to three times a week. That's a LOT of brand exposure!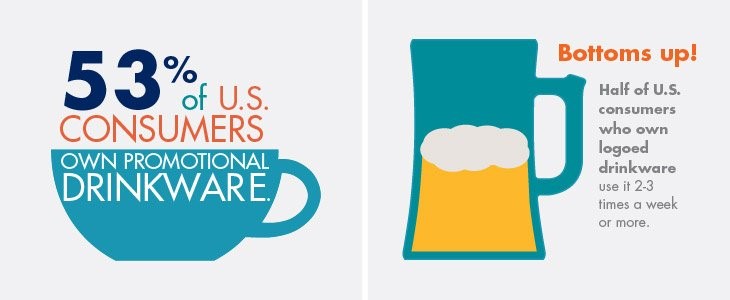 While drinkware is a great marketing tool anytime of the year, summer is especially a great time to gift these to consumers. If your company is participating in an outdoor event, sponsoring a sports team or just looking for a way to offer goodwill, consider a sleek water bottle or tumbler. You want to choose something that is both visually appealing and is great quality to get the maximum effect and exposure for your brand.
Go to www.heritagerpromo.com to find the perfect water bottle or tumbler that fits your needs!